【Event Title】Advent - Moira
【Period】2021/07/29 (Thu) After Maintenance - 2021/08/12 (Thu) 16:00 GMT+8
【Participant】All players
【Location】Advent
【Consumption】
【Consumption】
Chaos Orb:

Used to summon an Advent stage. Obtainable from Story stages.

Wing of Virtue:

Used for entry into an Advent stage. Gain 1 every hour, with a capacity of 10.
【Advent Reward】
Emblem of Fortune:

Player can use it to purchase items in Advent Shop.
【Basics info】
【Advent】

Player can use "Chaos Orb" to open advent or join other player's advent, whether open advent yourself or join others, it will be consumed "Wing of Virtue".

When player "Active" self advent:

You can only active one self advent at the same time.

Self

Inactive

Advent:UI will show 10 random active advent.
Self

Active

Advent:UI will show self advent first & 9 random active advent.

Beside self active advent, system will show "Friend" advent (had login within 6 hours) and "Guild" advent.

Advent Boss has 30 difficulties, each time you defeat boss, the boss will upgrade to next tier, Boss HP will be higher on higher difficulty, the boss difficulty can't be select.

Stage has 2 hour exist time, if boss hasn't been defeat in time, then challenge failed and no reward.

While advent boss HP left 5%, challenge boss no needs to consumed "Wing of Virtue".

Active advent has chance to summon treasure box monster, killed treasure box monster can obtain not only Emblem of Fortune but also can obtain large amounts of gold.

Advent System:

Advent participant, each player "Active" advent will has 1 individual boss and own HP.

Each "Attend" same advent player will deduct same boss HP.

While player attend other player's advent

"Active" advent difficulty will be all player "Attend" advent's difficulty.

Boss HP will be current boss status.

There's no participant limitation for each advent

Even the boss was killed by other player after you enter advent, player who still challenging boss will still count in and obtain reward.

Player can repeatedly enter same advent with enough Wing of Virtue times

Advent Reward:

Attend advent's player can obtain participant reward whether challenge success or not.

After boss been killed, it will pop up reward button, click to claim your reward.(Reward is depend on your damage ranking)

You can obtain extra damage scores reward by active your own advent, it only affect reward calculation ranking.

Success challenge advent will remain 24 hours, if player not claim reward within the time, it will be regarded as abandonment of claim reward.

The drop amount of Emblem of Fortune will be varied in the range of ±10%.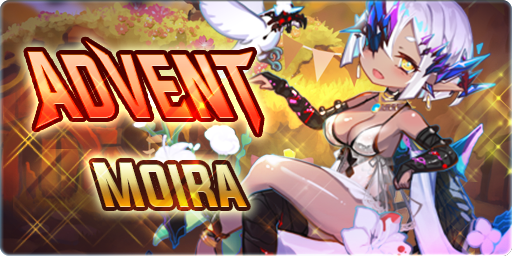 【Note】
Runewaker Entertainment is not responsible for lost data due to lag, connection issues, or crashes caused by the unstable network.

Runewaker Entertainment reserves the right to modify, cancel, terminate, or suspend the Event and its Complimentary content. Please refer to the Official Website for the latest announcement.

The Event can be postponed or canceled due to Force majeure.

Matters not mentioned here will follow the regulation of the organizer.

All participants are acknowledged as agreed with the latest announcement on Event Page and Official Website.