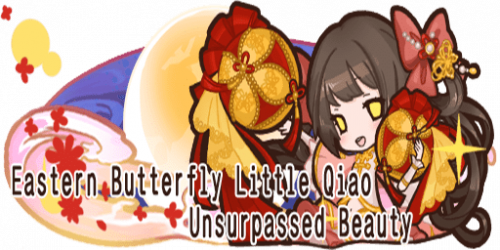 【Event Title】Eastern Butterfly - Little Qiao (Re-Open)
【Event Period】2020/03/11 (Wed) After Maintenance - 2020/03/24 (Tue) PM 19:00 GMT+0
【Participant】All Summoner
【Location】Pantheon>Limited
【Difficulty】III / IV / V / VI
【Consumption】Energy
---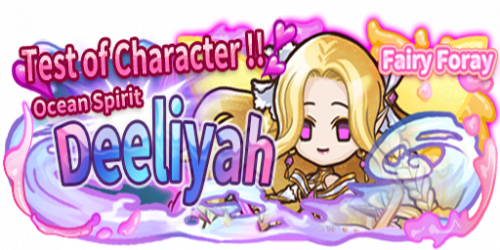 【Event Title】Ocean Spirit - Test of Virtue - Deeliyah
【Event Period】2020/03/11 (Wed) After Maintenance - 2020/03/24 (Tue) PM 19:00 GMT+0
【Participant】All Summoners
【Location】Pantheon>Limited
【Difficulty】Normal / Hard / Epic / Hell
【Consumption】Energy
Runewaker Entertainment is not responsible for lost data due to lag, connection issues, or crashes caused by the unstable network.

Runewaker Entertainment reserves right to modify, cancel, terminate, or suspend the Event and its Complimentary content. Please refer to Official Website for the latest announcement.

The Event can be postponed or cancelled due to Force majeure.

Matters not mentioned here will follow the regulation of the orginizer.

All participants are acknowledged as agreed with the latest announcement on Event Page and Official Website.