Some Summoners encounter Login problem where the game stuck when retrieving data.
The team is looking into the problem now, before the problem is fixed for good, please try below steps as a temporary solution.
Reminder: Please make sure to memorize your UID before clear date/re-install the game.
Android Users:
Solution 1:
- Update your "Play Games" to the latest version.

Solution 2:
Unbind account from cloud service
Clear Game Data stored in the Device: Setting >App>Chrono Astrea>Clear Data
Go Setting > Google > Setting for Google Apps > Connnected apps, Find Chrono Astrea > Disconnect
Launch the game and login with your UID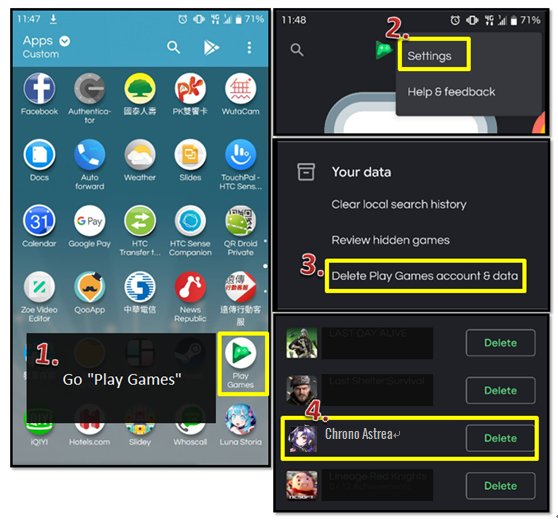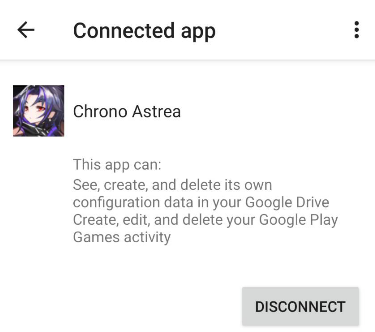 iOS users:
Unbind account from cloud service and delete data
Delete and Re-install the game
Launch the game and login with your UID