【Event】 Guardian of the Scales- Anubis
【Period】2021/12/29 (Wed) After Maintenance - 2022/01/19 (Wed) 16:00 GMT +8
【Location】Advent
【Requirement】
【Basics info】
| | | | | | | | |
| --- | --- | --- | --- | --- | --- | --- | --- |
| | 1 Star | 2 Star | 3 Star | 4 Star | 5 Star | 6 Star | 7 Star |
| Bonus | Default Amount | +20% | +40% | +60% | +80% | +100% | +120% |
| Drop Amount Example | 100 | 120 | 140 | 160 | 180 | 200 | 220 |
(Difficulty Influence)
Ranking

#1

#2

#3

#4

#5

Above

#6

Drop Amount

100%

90%

80%

70%

60%

50%
(Damage Ranking Influence)
Ranking Rewards:


Obtain score after completing the stage.

Ranking split into Standard Ranking (Single-Attempt score rank) and Slayer Ranking (Cumulative score rank).

Score Calculation:

Percent of damage done to boss * Stage Base Score (Difficulty dependent) = Damage Score

If the boss is defeated during the battle, the remaining time is converted to a score.

Damage Score + Completion Score = Total Score

Vile Vestige, Mark of Virtue, Core of Darkness, and Heart of Darkness will reset to 0 one week after the event ends.
【Stage Guide】
Anubis is 100% immune to:

Paralyze

Daze

Charm

Blind

Silence

Disarm

Freeze

Weaken

ATK Reduction

Damage Taken Increase

Anubis has 40% Critical Resist, and 60% Critical Damage Taken Reduction

Anubis attack has chance to inflict Perforate and decrease Block Reduction of the target. While Perforate is triggered, another 50% chance to inflict Sunder to decrease enemy's DEF.

At intervals, Anubis will cast Darkness Mantle increasing DEF, (but increase self damage) with a Critical Shield. When the Critical Sheild is broken, the self gained damage will increase again.

If Anubis has Poison while Darkness Mantle is triggered, DEF increase will be removed together with Poison.

Anubis has reduce Critical Damage skill to remove self damage debuff from Darkness Mantle and broken Critical Shield.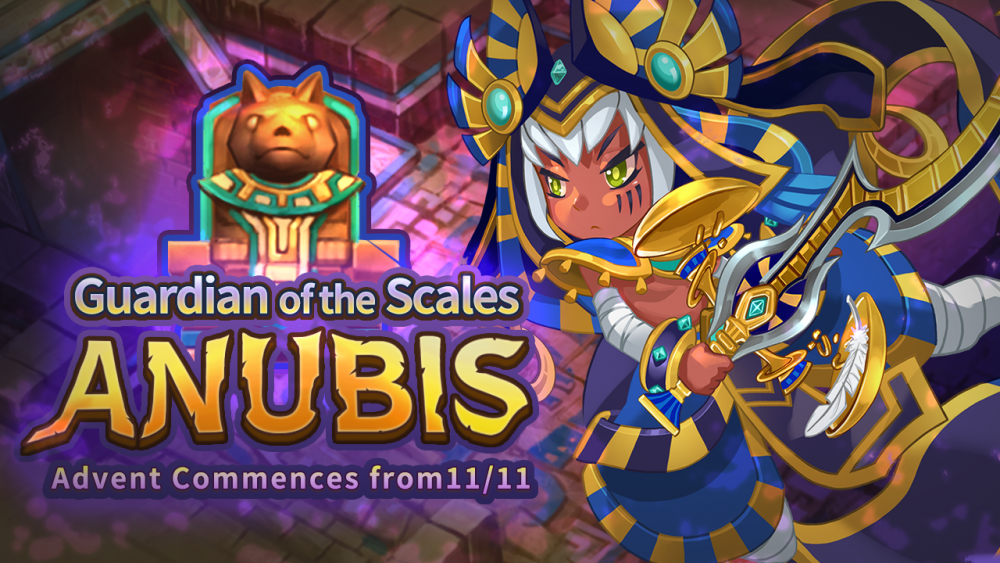 【Note】
Runewaker Entertainment is not responsible for lost data due to lag, connection issues, or crashes caused by the unstable network.

Runewaker Entertainment reserves the right to modify, cancel, terminate, or suspend the Event and its Complimentary content. Please refer to the Official Website for the latest announcement.

The Event can be postponed or canceled due to Force majeure.

Matters not mentioned here will follow the regulation of the organizer.

All participants are acknowledged as agreed with the latest announcement on Event Page and Official Website.